Launch!
Posted by

Namani

on

Thursday, 5 June 2008
16° 58' 60" N, 61° 42' 54" W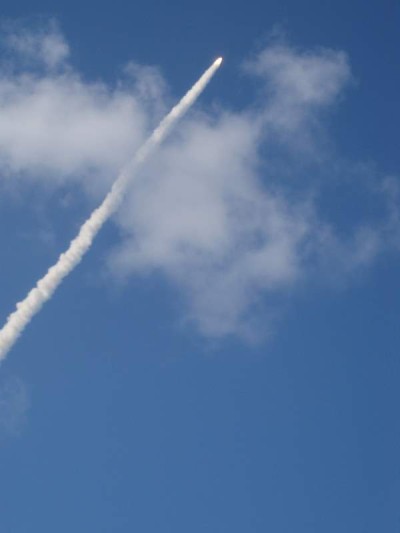 Yes, we are indeed still in Florida, but we will leave tomorrow (so we think at least...). The injection pump for the engine was put back in place by Eric at 1900h tonight and everything looks like a "go" for a midday (high tide) departure tomorrow (Friday, 06JUN). The latest twist in the engine saga was that UPS first mis-sorted and then temporarily lost one of the spare parts for the pump that was shipped overnight (!) from AZ to FL on 30MAY and eventually made to the injection shop on 04JUN (UPS tracking number 1Z 448 024 01 4634 067 2 in case you want to see the odyssey on ups.com)... Material value of the spare: ~ 50 cents... just to show that there is no correlation between value and criticality for spares...
Once it became clear last Friday that we would have to stay put for yet another few days we decided to drive up to Cape Canaveral again to watch the Space Shuttle launch on 31MAY on-site which was quite awesome. It also gave us the chance to use our Sea World tickets for a free 2nd visit. So by now we feel we have done all the touristy things in Florida and are eager to move on! We'll go as far as the weather lets us, ideally all the way to Newport in one go. Stay tuned for updates along the way...