This could be the last time...
Posted by

Namani

on

Friday, 20 June 2008
100 nm East of New York City - 40-42NN 071-38W
37° 41' 6" N, 74° 51' 18" W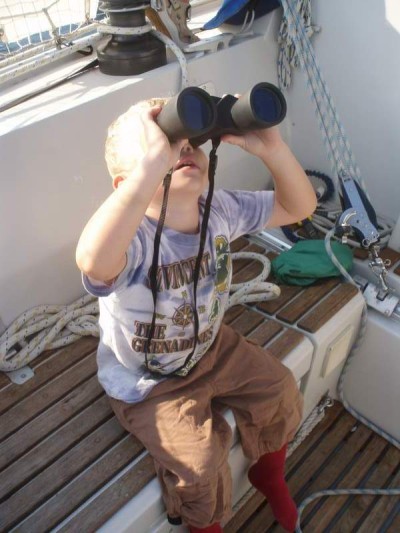 Mick Jagger comes to mind... just realized that yesterday (19JUN) evening and this night (0200 local right now) was probably the last time I took a star sight before this trip comes to an end in Maine (last night sailing outside the sight of land - the picture above shows Nicky taking his own "sights" earlier in the day...). We're east of Long Island with about 70 nm to go to the Cape Cod Canal. After the lightning storm the night before (no reference to Lennon/McCartney intended) this night has been absolutely beautiful with clear starry skies. Unfortunately, there's hardly any wind so we're motor-sailing again, hoping to pick up a breeze again after sunrise... before that we will break the 10.000 nm mark on this trip (the log is at 9992 right now). Stay tuned...
PS: Here's a picture of our GPS log "rolling over" from 9,999 to 10,000 miles...