Portobelo, Panama
Posted by

Nicky

on

Friday, 23 December 2011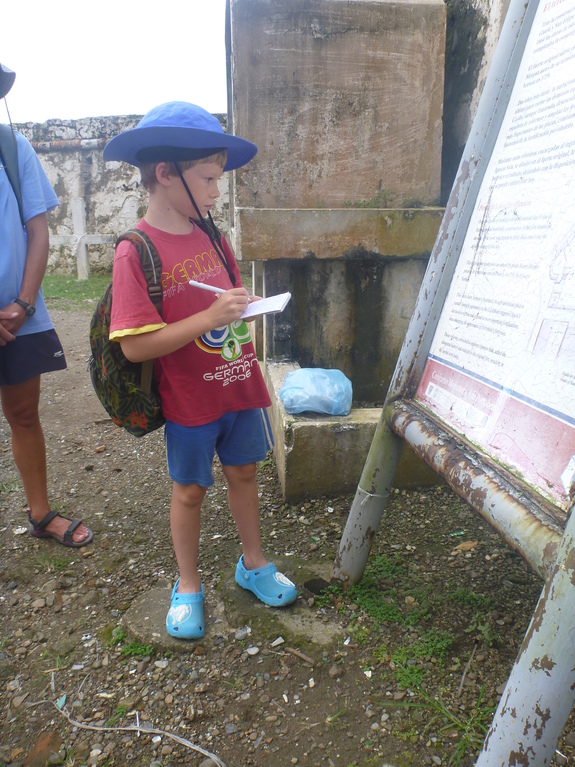 In 1502, Columbus "discovered" and named Portobelo, Panama. Here in Portobelo, the Spaniards made many buildings and forts because it was an important gold place: they stole the gold from the Incas in Peru, transported it by ship to the Pacific side of the isthmus, and then overland to Portobelo, on the Caribbean side. Then the Spaniards would transport the precious metal by ship to Spain. But in Portobelo, where they counted the gold, the English would attack. Today we saw the ruins of the forts in Portobelo.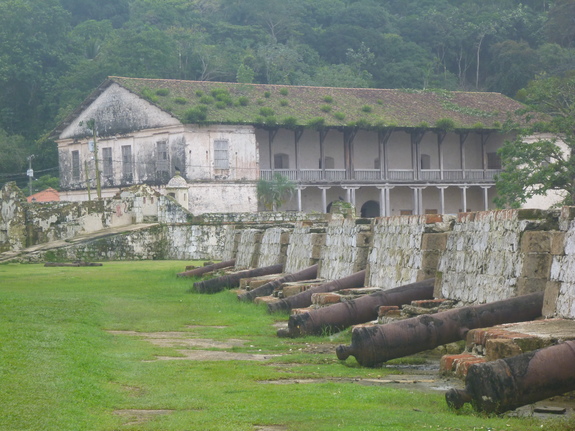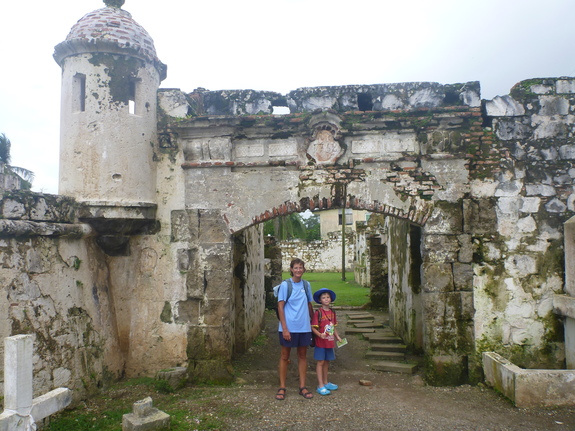 The Fortress of San Jeronimo was built in 1664 and the fort was part of the defense strategy of the bay. Attacked in 1739, the fort was not destroyed and the attack was not successful. The fort was built of stone, coral, and brick. You can still see cannons which do not have the normal bronze coating so they are very rusty. There are vultures which sit on the lookout towers today.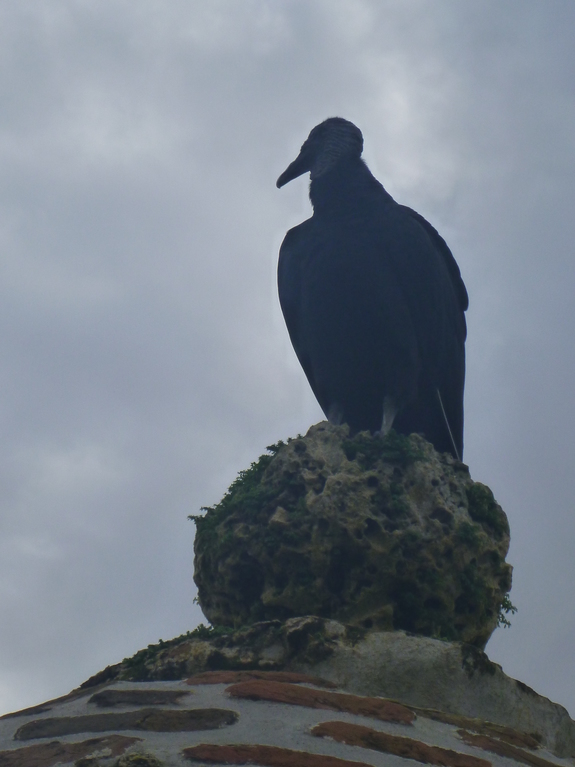 La Merced Bridge was made in 1597 (out of wood) and modified in the 17th century (into stone). Its main structural core is: lime, stone, sand, and brick. It is amazing because La Merced Bridge lasted for such a long time. The Customs House was built in 1638 and attacked in 1744. It's made of brick, wood, and stone. Over one century, one-third of the world's gold was counted here. There is a museum inside it (we did not go inside yet). There are two floors, connected by wide, wooden stairs. Upstairs, there was a giant room and it has a porch on each side.