Kuna Island Camp
Posted by

Nicky

on

Thursday, 15 December 2011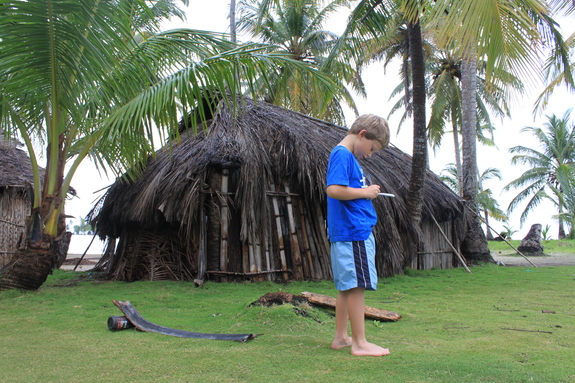 Here in the Lemon Cays (Panama), we found a Kuna island camp. It was nothing like my home in Germany.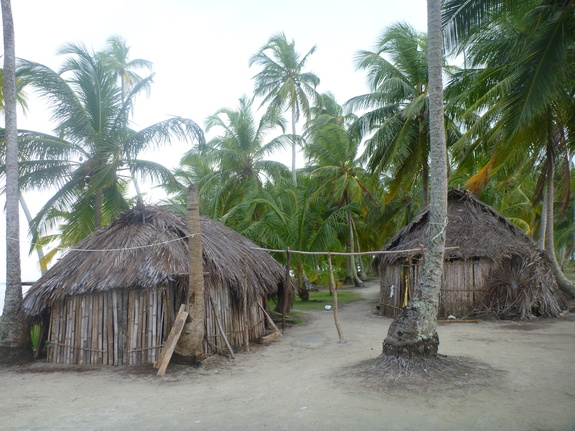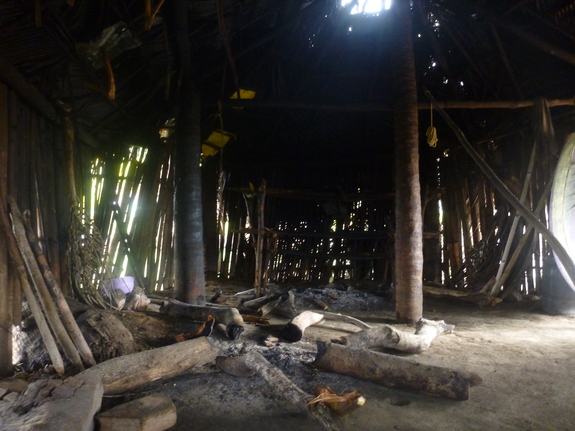 How do they build their homes? The Kunas take posts and cover the house in bamboo strips. The roof is thatched with palm fronds pointing down at 45° so that the rain falls off the roof.
The purpose of each house is different. One is a living house which was about 3 x 7 meters big. The second is a cooking house which was about 3 x 6 meters. The cooking house is next to the living house but it is separate because the cooking house probably is smoky. The Kunas cook on a fire, and eat coconuts, water, seafood, and eggs.
They also have a chicken barn that is about 1 x 2 meters.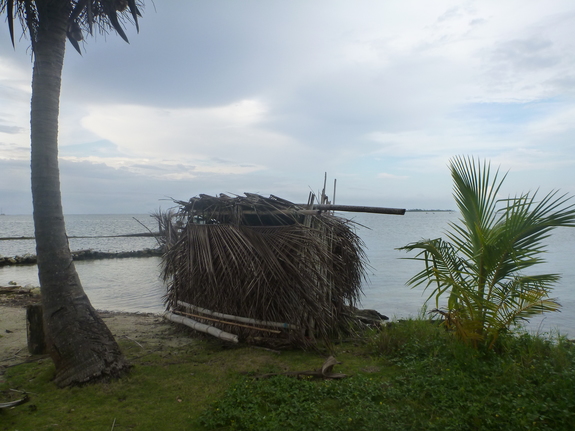 Instead of a dinghy, the Kunas have a canoe made of one big piece of wood dug out into a canoe shape. The bow of the canoe is coated with an aluminum looking metal.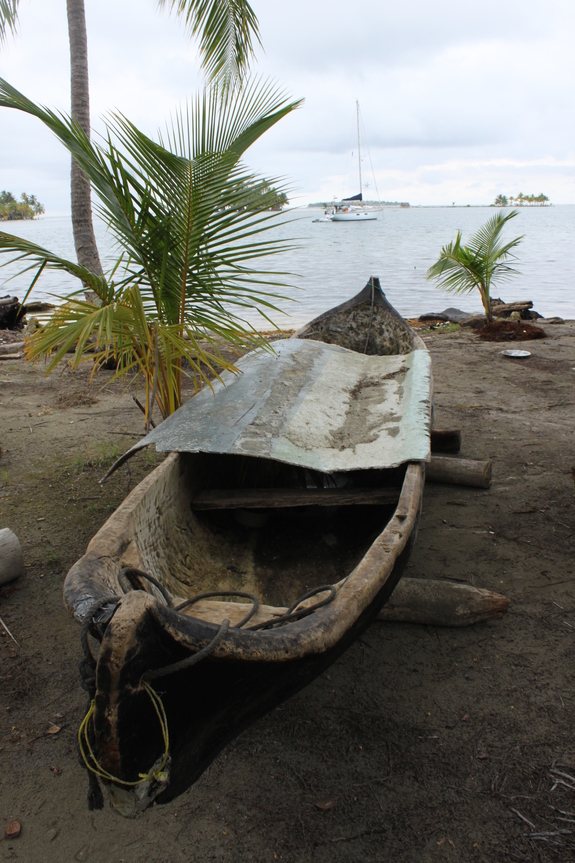 Would you like to live here? Me, no. Too isolated for me! But I enjoy the island.