Auckland Museum Report
Posted by

Nicky

on

Friday, 19 April 2013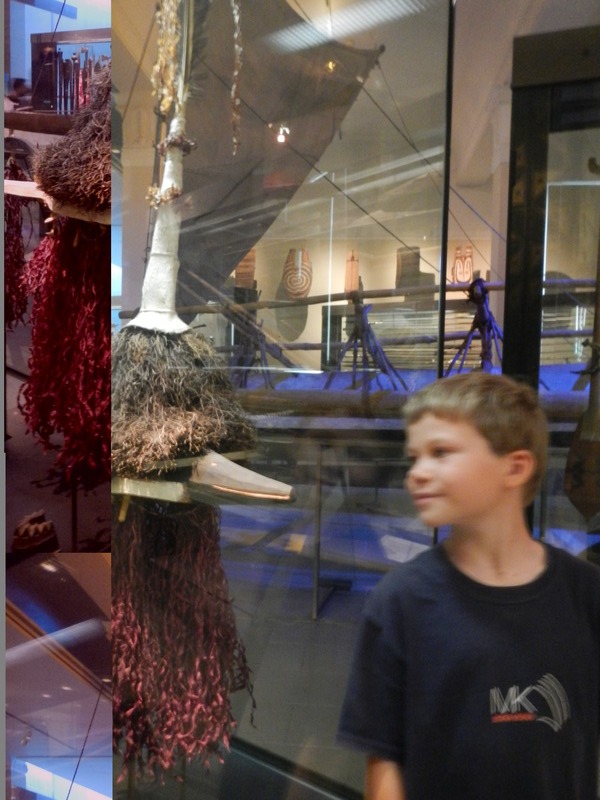 This is a short essay about my favorite carving in the Pacific cultures section of the Auckland museum: a pointy figurehead of a shark from the Solomon Islands (part of my art & inquiry POI study).
Shark Figurehead
This is a wooden figurehead that I find is a bit like a shark with a huge flagpole sticking out of the top. It is about six feet long and quite plain in color (tan and black). I think it's really heavy and probably represents the sea god because it's meant to go on a boat. It was probably intended to scare other people off from an ancient canoe. It has quite a smooth shape and looks somewhat mad. I find it is very real-looking and you can immediately tell that it's a figurehead. I think it's well carved and well made. There aren't any obvious patterns and it's not particularly big. I would be happy to buy it if it didn't have a 10 foot flagpole sticking out of it!
Wearable Arts
When we were in the museum, we found a section on the "Wearable Arts" contest. One of my favorites was a wooden dress. It was intricately made of narrow polished strips of wood connected into one massive, interlocking dress. I think it looks a bit like a bell. If I had to design a costume, it would have been a Coca-Cola can costume with LEDs.