The windvane is up again!
Posted by

Namani

on

Tuesday, 20 September 2011
41° 28' 42" N, 71° 19' 24" W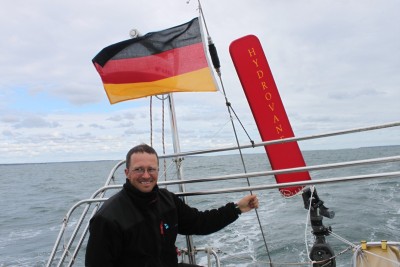 Almost forgot to mention: The new Hydrovane seems to proof a worthy successor to our old Windpilot self-steering. Have used it on a close reach/close hauled towards Gloucester and down-wind and broad reaching towards Cuttyhunk and Newport. Very satisfied so far. Now we have to see how it copes with bigger seas (where the Windpilot struggled)...
While we're at it: A picture of Nicky relaxing with the Hydrovane at the helm...