Two days ...
Posted by

Namani

on

Wednesday, 7 March 2012
150nm to go to the Galapagos
0° 21' 0" N, 87° 22' 55.2" W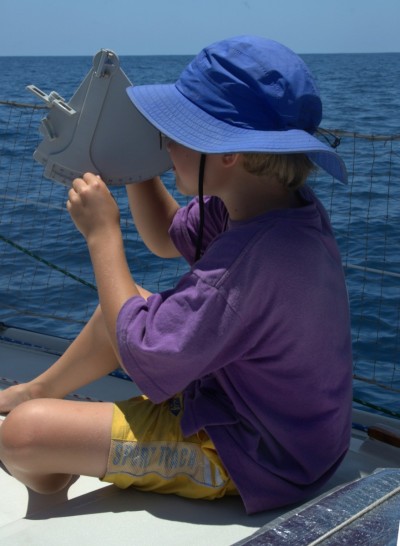 .. until we hope to reach the Galapagos. We're currently (2200 local time on 07MAR) 20nm north of the Equator and about 150nm from Cristobal, our destination in the Galapagos. Sailing has been beautifully relaxed again today, close reaching in light but steady winds at about 4kn under blus skies. The Intratropical Convergence Zone (ITCZ) which had sat stubbornly sout of the Equator for a few days has now gone out of the way and moved north of us, probably accounting for the splendid conditions yesterday and today. Now we try to time our Equator crossing for the daylight hours, so we don't have to raise the off-watch in the middle of the night to follow the "ceremonies". All is well aboard, stay tuned...
PS, as a quick update on our little "DR experiment" (see previous post): We got a good fix between Venus and Canopus last night which brought us within 3 nm of our GPS position. We still hold out hope for landfall on Friday also in our little theoretical scenario. Nicky has become amazingly quick and accurate at taking star, planet and moon sights. Sight reduction might be few years off for him, but that's the easy part anyway. Now the pressure is on Bill and me to keep up with him. He beats us on speed already, so we can only hope to get him on accuracy ;-)