Turtles or crocodiles?
Posted by

Namani

on

Saturday, 26 October 2013
22° 19' 60" S, 166° 19' 0" E
Cruising in New Caledonia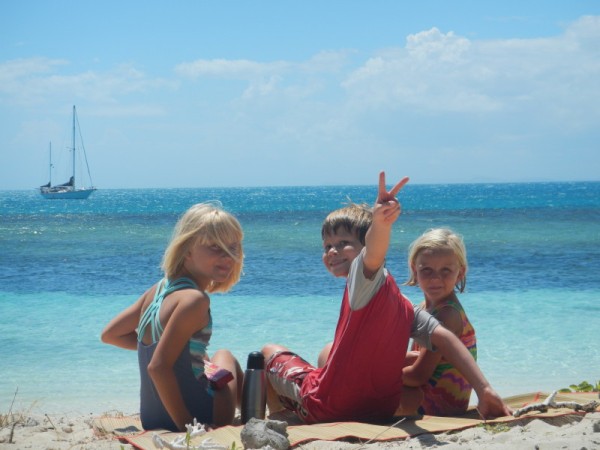 A quick hello from Ilot Nge. We've relocated here from Ilot Mbe Kouen after a very nice and windy week there. Papillon joined us in the anchorage there and we enjoyed some nice times together. Nicky was especially happy to see Martha and Audrey again and the kids had a good time as well.
We're currently eyeing a departure for Australia aound 31OCT when the weather augurs predict the next robust high to move in to the south of us. Still a few days out so we'll see how the forecast develops until then. No matter waht we'll have to go back into Noumea for a day or two tomorrow to reprovision. In the meantime we cherish the days where we can still jump in the water and see turtles rather than crocodiles ;-)