Something Left Undone
Posted by

Namani

on

Sunday, 21 August 2011
43° 47' 24.6" N, 70° 10' 13.8" W
Nana, Markus, and Henry Wadsworth Longfellow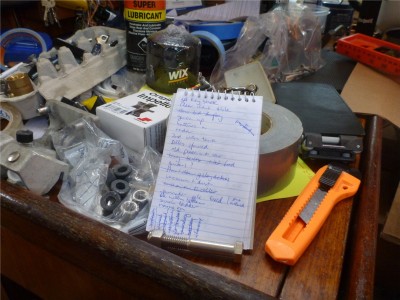 A poem from Henry Wadsworth Longfellow of Portland perfectly captures our experience here over the past three weeks.
"Something Left Undone" 1863
Labor with what zeal we will,
Something still remains undone,
Something uncompleted still
Waits the rising of the sun.
The picture above shows today's "to-do-list" against the backdrop of Namani's chart table (currently hidden under the clutter). The list is rapidly getting shorter though - about time as our friend Laura will arrive tomorrow evening from Canada for a 10-day visit. Chances are good that she will actually have a sailing vacation rather than a "boat work camp"...