Small fry anomg the big fish...
Posted by

Namani

on

Tuesday, 20 September 2011
41° 28' 42" N, 71° 19' 24" W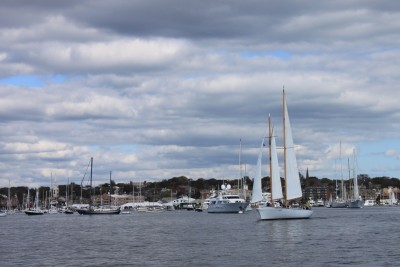 In Newport, RI, for two days. Feeling a bit small among all those old 12m Americas Cup yachts and new mega yachts ;-). We went to The Newport Shipyard today where the average yacht's boom is bigger than Namani! Had a very surprise there with the people from Bluewater Technologies, who went out of their way to provide us with 15 feet of GTO15 cable for our SSB antenna connection. Made us feel not so small after all ;-).
Planning to sail to Block Island tomorrow and then on to New York on Friday for a Saturday morning arrival.