Scallops and Chowdah!
Posted by

Namani

on

Thursday, 31 January 2013
Anchored off Great Mercury Island, en route from Tauranga to the Hauraki Gulf
36° 36' 0" S, 175° 46' 60" E
Spending the South Pacific cyclone season in New Zealand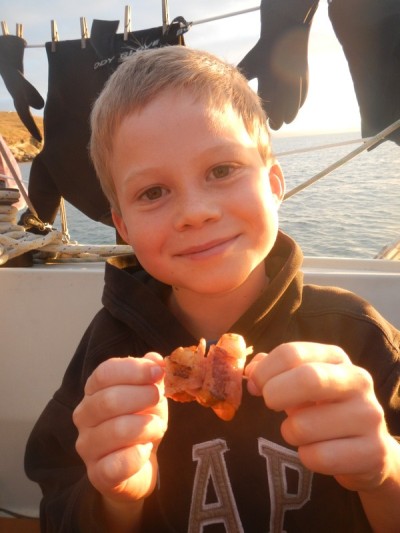 We arrived at Great Mercury Island yesterday afternoon and stayed put today. Picking up right where we left off when we stopped here on the way south to Tauranga, we went to collect clams again and dove for scallops. All for a tasty dinner of clam chowder (New England - or rather New Zealand - style) with scallops in bacon as an apetizer. Now we look forward to another quiet night (our previous anchorages at Mayor Island and Slipper Island both turned out to be pretty rolly) before heading into the Hauraki Gulf tomorrow.