Sailing again!
Posted by

Namani

on

Saturday, 7 June 2008
Under way towards Beaufort, NC
16° 58' 60" N, 61° 42' 54" W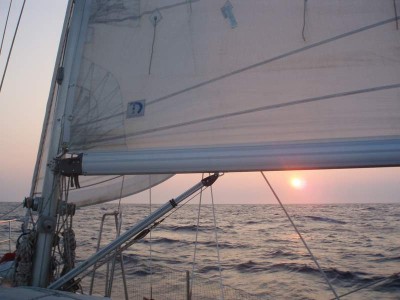 Slipped our mooring in Fort Pierce at high tide around noon today and had some very nice sailing so far...reached the Gulf Stream conveyor belt early last night with a few hours of 10 kn speed over ground... wind is dying now, so we're back to 6...7 kn SOG. Current position (0500 local time) is 29-25.6N 079-47.9W... all is well aboard.