On our way...
Posted by

Namani

on

Sunday, 11 November 2012
Underway from Tongatapu to Minerva Reef
21° 22' 60" S, 175° 55' 60" W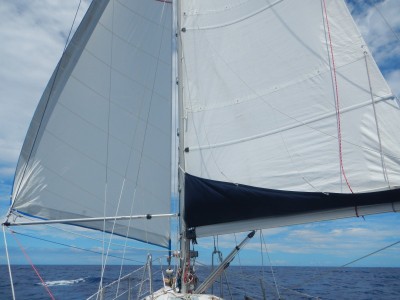 Weighed anchor at 1430 local time this afternoon (11NOV) and left the anchorage at Big Mama's for Minerva Reef. There is nothing bad on the radar weatherwise, so we decided to make our way to Minerva while we still have some decent wind for the next 36hrs in the forecast. If the wind doesn't totally die on us we should be able to get there by Wednesday morning. By then we should also know how quickly we can continue south to NZ, All is well aboard, stay tuned...