Old Habbits...
Posted by

Namani

on

Monday, 17 December 2007
16° 58' 60" N, 61° 42' 54" W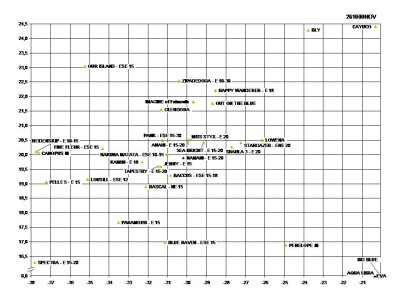 The folks at work might get a good laugh out of this... During the Atlantic crossing all the Rally boats would check in via SSB radio every morning at 1000, reporting their position and current weather conditions. As you may have guessed it didn't take long before I had a spreadsheet that would give me relative distances, distance made good, etc. for each boat and also plot positions and weather conditions on a LAT/LON grid (see picture) - old habbits die hard...