New Caledonia - Bonus Round
Posted by

Namani

on

Tuesday, 5 November 2013
22° 46' 0" S, 166° 48' 0" E
Cruising in New Caledonia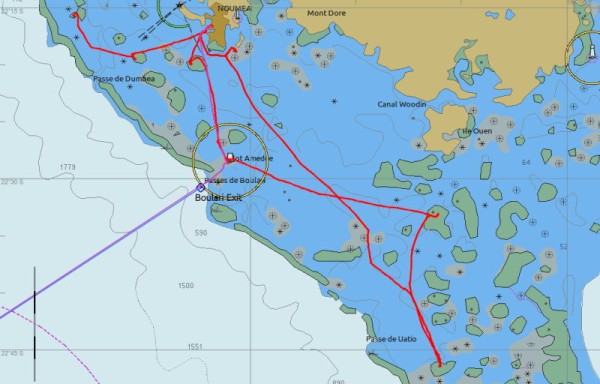 Originally we thought New Caledonia would only be a relatively short stop-over for us, assuming we would leave for Australia soon after Nana's mother's visit at the beginning of October. Well, the weather hasn't been cooperating in terms of a stable window for the 850nm passage to Coffs Harbour and - so far - we're mighty glad about it. We get to go to all those beautiful spots in New Caledonia's lagoon that we otherwise would have missed. And we keep telling ourselves: much better to swim with the turtles than with the crocodiles...
We're anchored off Ilot Kouare now, after a few nice days in Ilot Mato. Kouare and Mato are both reef protected anchorages with clear water, beautiful coral and good marine life (I guess that includes coral but we still ignorantly think of it as "landscape"). If the weather cooperates we'll stay here until the end of the week, before heading back towards Noumea - assuming a departure window materializes sometime next week. Of course it could all change at a moments notice - stay tuned...
PS: The image above shows Namani's tracks in New Caledonia's lagoon after we had originally expected to have departed for Australia...