More Island time ...
Posted by

Namani

on

Thursday, 22 September 2011
41° 11' 8.4" N, 71° 34' 28.8" W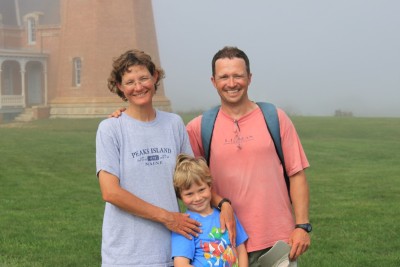 ... this time on Block Island, RI. Got here yesterday after a nice short sail down from Newport and were happy to see our friends ob and Maggie aboard Decoy again moored in Block Island's Great Salt Pond. Feels very different from Peaks Island (our universal reference for islands in the US) - bigger but fewer people and rolling hills with green pastures that almost look like a piece of Ireland. The picture above was taken in front of the island's Southeast Lighthouse that started operation in 1873. In the 1990s it was jacked up and moved 300 feet inland from its original location to escape coastal errosion. Plan to continue sailing towards New York tomorrow (Friday).