Life at an angle...
Posted by

Namani

on

Wednesday, 16 November 2011
29° 8' 57" N, 73° 45' 52.8" W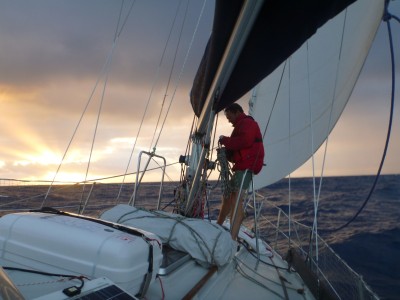 Making good progress but have been beating to windward pretty much ever since we left the Gulf Stream. Good for speed, bad for comfort. .. it did however also produce Namani's best ever 24hr run at 152nm (that tells you how slow we usually go ...).. Now we hope to make landfall either in Mayaguana tomorrow (if wind permits sufficient easting) or Great Iguana on Friday morning (both in the SE Bahamas). A bit tired, but all is well aboard... stay tuned...