The home stretch...
Posted by

Namani

on

Sunday, 4 December 2011
N10-18 W78-36 - 50 nm to go to Panama
10° 18' 0" N, 78° 36' 0" W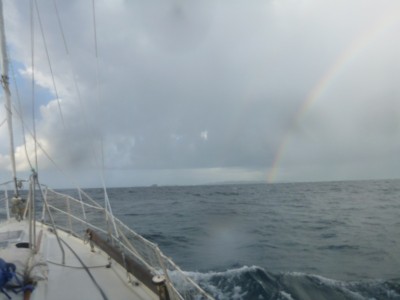 Just after sunset on Sunday, 04DEC. About 50 nm to go to Porvenir in the San Blas Islands off Panama. Trying to slow the boat down now, so we can arrive at daybreak. Beautiful sailing so far, a really nice trip. All is well aboard, stay tuned...
PS: Picture above of a squall during the approach to San Blas the next morning.