A Hole in the Hull!
Posted by

Namani

on

Tuesday, 26 July 2011
43° 47' 24.6" N, 70° 10' 13.8" W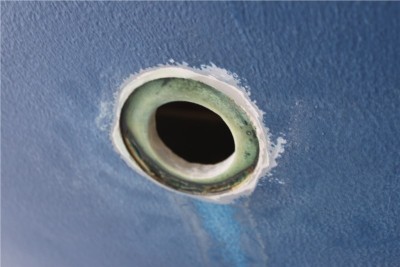 After thinking we were close to launching Namani on Tuesday (today), a check of the seacocks yesterday (stupidly left to the last minute... revealed a seized one below the waterline - defintely no launch... it ended up having to be cut out with the yard's help, so this afternoon we had a nice big hole Namani's hull... new through-hull and seacock have since been installed, launch scheduled for Wednesday morning. Stay tuned...