Happy New Year from NaMaNi!
Posted by

Namani

on

Sunday, 28 December 2014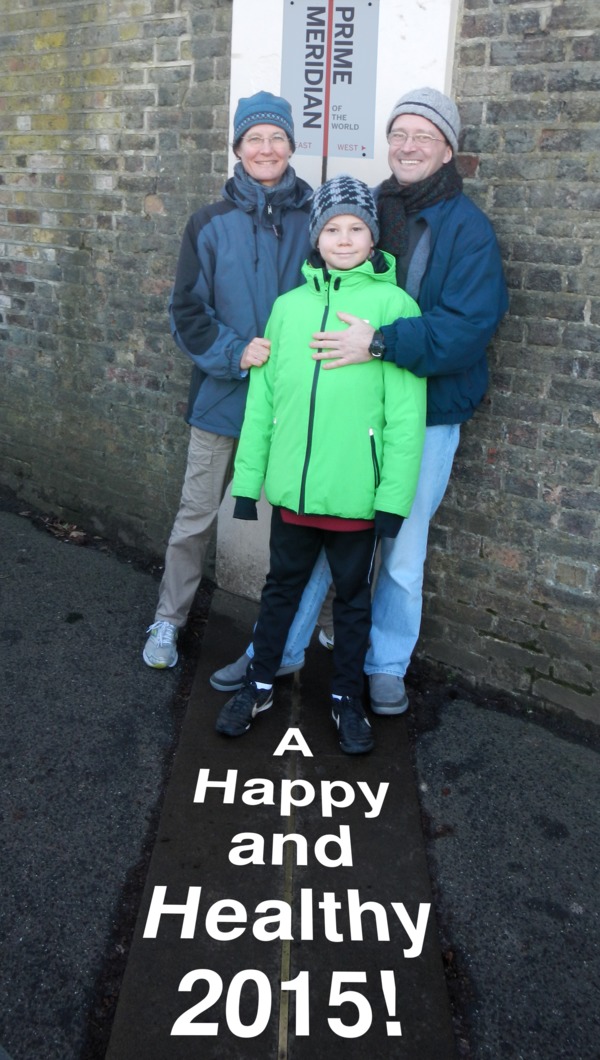 In the small print on our New Year's card from last year we promised to send the next card from a "cold and rainy place". In an attempt to keep our promise, we met with Nana's family in London over Christmas. As you can see above it is indeed cold (at least by our still tropically spoiled standards) and we did indeed have one rainy afternoon during our week "on the mainland".
The picture above was taken at the Greenwich National Observatory with us straddling the zero degree longitude line. Back in June 2013 we were on the opposite side, with Nicky and Papi standing across the Dateline on the 180 degree Meridian in Fiji:
Definitely warmer there…
So – no matter whether you are in a warm or a cold place (or east or west of Greenwich for that matter)– we wish you all the best for a healthy new year!