Happy New Year from Namani!
Posted by

Namani

on

Wednesday, 1 January 2014
Lane Cove, Sydney Harbour
33° 50' 6" S, 151° 10' 0" E
Cruising along Australia's East Coast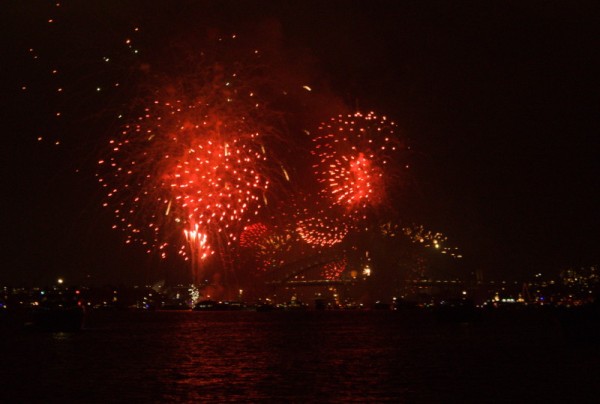 We got lucky with a great spot for Sydney's NYE fireworks. We were anchored in Rose Bay with a clear view of the Harbour Bridge and the Opera House. The scene in Rose Bay was quite relaxed and not as crowded as we had feared. Hence we spend a very nice relaxed evening with Tab and Jez and enjoyed an extended dinner, interrupted by three firework shows and kicked off by Freddie Flinton's "Dinner for One" (thanks to YouTube - you will know this if you ever spent NYE in Germany in the past 40+ years).
After having throughly explored Middle Harbour's Sugarloaf Bay over the past week we went "the other way" today and sailed past the Opera House and under the Harbour Bridge into Lane Cove, a quiet little side arm off the Harbour.
We wish you a healthy and happy 2014!