Good holding
Posted by

Namani

on

Friday, 6 December 2013
32° 40' 0" S, 152° 3' 18" E
Crusing along the Australien East Coast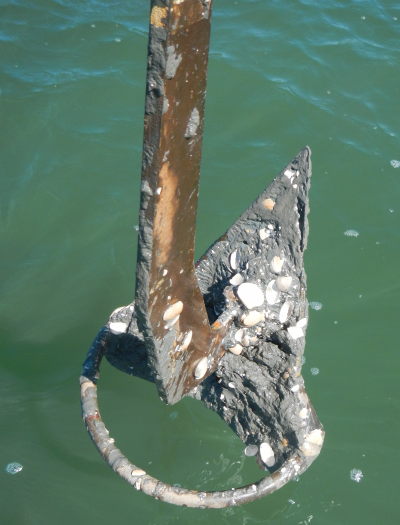 We left Coffs Harbour on Tuesday (03DEC) morning for an overnight sail to Port Stephens, about 170nm to the south. The weather was supposed to turn nasty again by Wednesday night so this was our chance. We spent most of the day Monday beating into southerly winds and by late afternoon were able to sail directly to our destination without tacking, once the wind had sufficiently shifted to the SE. At that point we were firmly in the East Australien Current, averaging well over 8 knots (remember the turtles in "Finding Nemo"?) and making up for the time we had lost tacking during the day. We had to motor for a few hours during the night when the wind died but during the early morning hours it picked up again and we enetered the large bay at Port Stephens at 10am.
We moved all the way into North Arm Cove, a well protectd little "sub-bay", to sit out an expected passing cold front and anchored in 4.5m, muddy bottom. By Thursday the wind was gusting well over 35kn but we sat snug and comfortable. The holding was indeed good, as you can see from our anchor above when we pulled it up this (Friday) afternoon to relocate to the entrance of Port Stephens. We plan to leave her at first light tomorrow morning to head to Pittwater, just north of Sydney. 70nm would normally be beyond our "day range" but with some help from the current and longer daylight hours we should make it in before nightfall.
All is well aboard - stay tuned...