Going east...
Posted by

Namani

on

Friday, 12 October 2012
anchored off Kenutu Island, Vava'u Group, Tonga
18° 41' 54" S, 173° 55' 43.2" W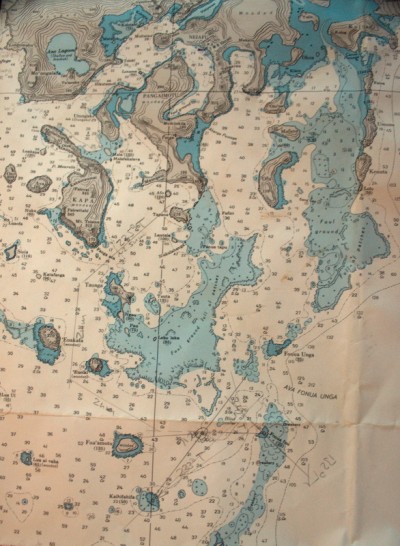 Spent 4 hours beating to the east today, and then threading our way through the reefs/shallows to get to the easternmost anchorage in Tonga's Vava'u Group, just behind Kenutu Island. Once again a very nice spot where you can hear the ocean waves crahing against the reef that extends south from the island. Reminds a bit of Suwarrow.
Sailing in the Vava'u group has been great fun so far. Since the outlying islands and reefs break the swell and the fetch inside the group is limited, there is only a bit of wind chop between the islands inside the group. Hence today even beating into a 20+kn headwind was a fun and fast sail. It almost reminded us a bit of sailing in Maine with its myriad of small wooded islands and the ocean close by but often kept at bay by some outlying peninsula. No need to say that a short dip into the water will quickly establish the correct longitude again...
All is well aboard, stay tuned...