Getting settled
Posted by

Namani

on

Friday, 22 November 2013
30° 18' 12" S, 153° 8' 54" E
Cruising along Australia's East Coast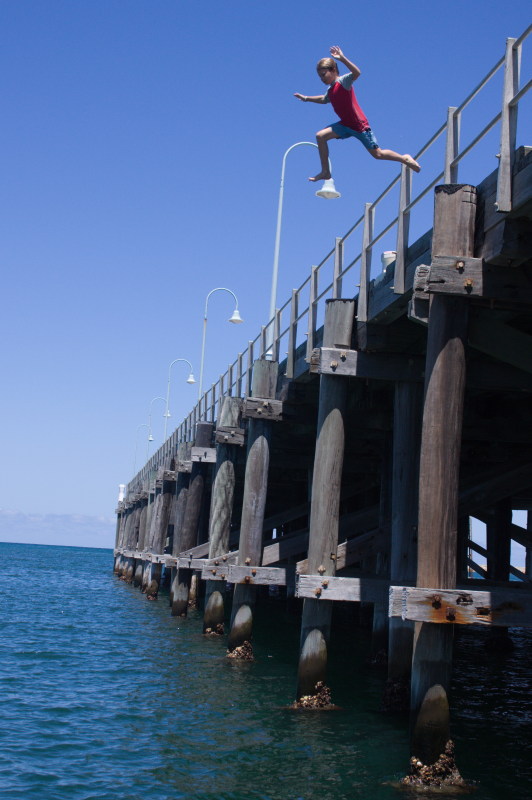 A week after our arrival in Australia we're still in Coffs Harbour, slowly "getting settled" into the country with the usual routine: replenish food stores (after having to give up our remaining fresh supplies when we cleared in last Monday), get SIM cards for cell phone and internet access, and open a local bank account (much cheaper to transfer money from Europe/US once and then pay in local currency).
We have also started again with a few boat projects. After the surge in unplanned boat work just before we left New Zealand (re-bedding genoa tracks, rub rail and head hatch, plus repairing some deck core damage...) our entire season in the islands has been uncharacteristically free of boat work. The few things that did come up we put off because of lack of urgency, but now it's time to catch up again. We replaced a portlight yesterday, fixed a solar panel and have started some interior varnishing. Another port light and the main hatch will be next.
Meanwhile we're enjoying the local beach and Nicky loves jumping of the boardwalk - a leftover from the 19th century timber trade in this area. We're now looking for a few days of good wind to make our down to Sydney. The weather has been behaving a bit strangely over the past weeks, with the high pressure systems tracking all the way down at 50S, leaving plenty of room for lows to track to the north of them. Currently it looks like the latter half of next week might work, when some southerly swell will hopefully have settled down.