Cruisers' heaven
Posted by

Namani

on

Saturday, 1 September 2012
Anchored off Anchor Island, Suwarrow, Cook Islands
13° 14' 53.4" S, 163° 6' 27.6" W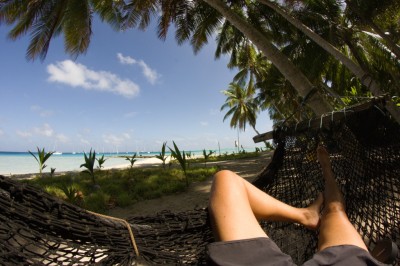 Read in some other boat's blog: "When cruisers go to heaven, they go to Suwarrow". We arrived here after a 6-day passage at 09:00 local time (1900 utc) this morning (Friday, 31AUG) and can see why someone would say so. Suwarrow is a big atoll (about 11 miles across), with some small islands scattered mainly along the northern part of the reef. The atoll was named after the Russian ship Suvarrov (named in turn after a famous pre-revolution Russian general) which arrived here early in the 19th century (the name was later officially changed to today's spelling "Suwarrow"). The only permanent residents on the atoll are two national park rangers, doing 6-months tours of duty here. For everyone else the ONLY way to get here is by private boat with the nearest inhabited island about 1000km away - no air strip here, outside of helicopter range, and no scheduled boat traffic. The little bits we've seen today are stunningly beautiful (coral, fish, the overall scenery, ...) and we're curious to explore more over the next few days. We were also happy to reunite with Topaze and Samba, who arrived earlier this week directly from Bora Bora.
With a total of 23 boats in the anchorage here, it's a new record for the park rangers - the word is definitely out in the cruisng community. When friends of us sailed from French Polynesia to New Zealand in 2007, Suwarrow wasn't even talked about. The standard routes then were Bora Bora to Tonga via either Palmerston and Niue or (more commonly then) via Raratonga and Niue (the latter with a potential stop in Beveridge Reef in between). With the harbor in Raratonge currently closed to yachts for dredgeing, the northern route via Suwarrow became an alternative, initially it seemed out of necessity. Then the first raving reviews came back on the SSB nets from boats that had stopped in Suwarrow and now it's almost drawing a crowd (still a very select one...).
In any case - our maximum stay here is limited to 14 days, and we expect it to be closer to one week, depending on weather. Ideally, we can go via Niue to Tonga from here, weather permitting. Until then there's plenty to do explore here and we really look forward to the next few days. Stay tuned...