A beautiful anchorage...
Posted by

Namani

on

Thursday, 8 December 2011
Eastern Lemon Cays, San Blas Islands, Panama
9° 33' 51" N, 78° 51' 30" W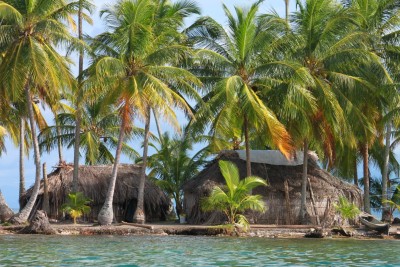 Changed location today from Porvenir to the Eastern Lemon Cays (a whole 5.5 nm away!). Beautiful palce, surrounded by a few small palm-treed islands and some reefs. Also fewer boats around than in the Lemon Cays. Luckily though, some with kids and Nicky already had his first expedition with the kids from Zest a few hours after we dropped the hook. Now hoping for a supply boat that apparently comnes through the islands once a week in order to replenish our fresh food supplies. Stay tuned...