The backshore of Peaks Island...
Posted by

Namani

on

Monday, 30 June 2014
43° 40' 0" N, 70° 10' 60" W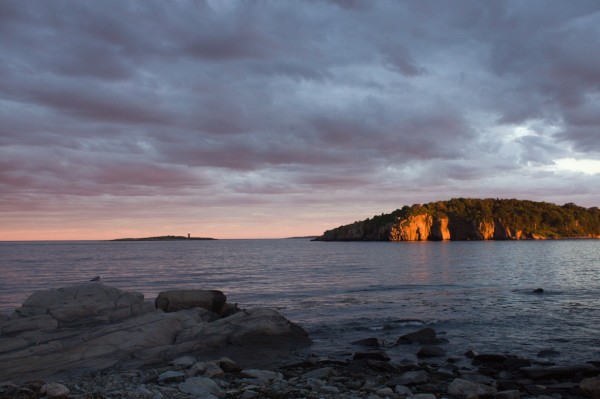 ... is a special place to us. Years ago we've sat here many times, dreaming about sailing away (Nana probably as long as she can remember). Now Peaks has become both, the destination for our first Transatlantic cruise and the departure point for our more recent "Pacific Interlude". We're back where we started almost three years ago and watching the setting sun reflect off the cliff on Cushing Island from the backshore is still a special treat ;-)
Between reuniting with family and the soccer world cup our first two weeks here seem to have passed in no time. We'll be on Peaks until the end of July, trying to finish a few of the projects we have started while living on Namani before a work schedule will make this a luxury again. We're no longer "traveling aboard" as the subtitle to this blog suggests but it still feels like these last weeks belong to "the trip". Hence we may post a few more updates before this blog goes dormant (or we can resurrect it in some other form).