Back to civilization...
Posted by

Namani

on

Friday, 21 December 2012
Anchored off Rakino Island, Hauraki Gulf, New Zealand
36° 42' 54" S, 174° 56' 36" E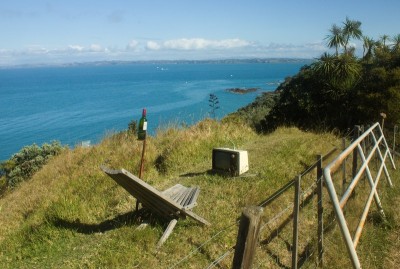 ... in small steps. It's been a while since we saw a TV set but the scene above on Rakino Island today unmistakably shows that were getting closer to what's commonly considered as civilization (with a Kiwi outdoor-twist). Saw the the city lights of Auckland in the distance last night from Tiritiri. No we actually look forward to spend a few days in this "bustling metropolis" (by local standards - 1.5m people).